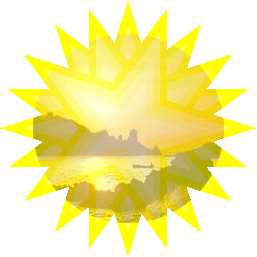 updated updated 2/21/08





Favorite Links
Spiritual Teacher David Spero transforms divine light into Divine Mother love and transmits it from her heart.

http://groups.yahoo.com/group/Jhanas/
(A list devoted to charmismatic Buddhist bliss states. Very instructional for the serious meditator)
http://www.wakeuplaughing.com/
Swami Beyondananda's Words of Wisdom
"If it's serious, it's not funny!" -- Wavy Gravy
http://www.hippiemuseum.org
(definitely worth a visit and contributing to!)
Breathe Love In and Out Exercise and other spiritual connect-ups from these good folks.
Petre's excellent sungazer's resource page - updated 2-21-08
For the aspiring shaman and entheogeneticist, find out all there is to know about the divine mint, Salvia Divinorum, and the buyers co-op, Salvia magazine and listserve.

http://www.austincc.edu/adechene/sunflowerprayer.html
(Ah, sun worship!)
http://www.hinduism.co.za/sun-.htm
(Ah, more sun worship!)
http://www.healingtaousa.com/cgi-bin/prod_list.pl?pauthor=Michael%20Winn
(bought his $29 video of basic moves and like it!)
http://www.angelfire.com/art/besidecoldwater/prj1/index.html
(some beautiful photos, especially one of a Chinese goddess head)
http://kaladarshan.arts.ohio-state.edu/
(terrific Buddhist art site, where I'm studying the 'tongue between the lips' mudras on various buddhas.)
http://www.nonduality.com/satsang.htm
(always good spiritual quotes)
http://www.culturalcreatives.org/
(Somebody thinks there's an unidentified major crowd around)
http://www.yesmagazine.com/16culture/rayanderson.htm
(more of the above)
http://uarelove1.tripod.com/REALIZATION.htm
(Interesting approach to Ramana Maharshi's basic teaching)
http://www.self-healing.org/
http://www.indiumforlife.com/products.htm
(re the above, I'Äôm trying the $8 Indium sample 'Äì quite amazing energy
boost on 4 drops! Also their Fervita brew, but I'Äôm determined to start
brewing my own 'Äòdrunk'Äô microorganisms.)
http://www.rawpaleodiet.org/sungazing/
The author of the above is a 'Äòbrewmaster'Äô and sungazer. Interesting guy.
http://www.wired.com/news/medtech/0,1286,60786,00.html?tw=wn_techhead_12\
(I'Äôm trying to find a cheap source of these LEDs in the recommendedwavelengths to fool
around with, but no luck so far!)
http://www.anodynetherapy.com/
(folks who are manufacturing a healing LED pad for sports injury treatments.
At $400, I think it's possible to do better.)
http://www.mburnley.com/FarmersMarket/index.htm
(opening of our very local farmrers'Äô market- the short clown may look familiar, or at least the accordion)
<![if !supportEmptyParas]> <![endif]>
The Morningstar Ahimsa Tribe
Morningstar and Wheeler Ranch Scrapbooks
"Home Free Home" a Morning Star and Wheeler Ranch history
Morningstar Newsletters
Laurel and Tom Home
"A Tribute to Open Land and Mother Earth" by Char~*
The Limeliters
Pam Hanna - History of Morningstar East (New Mexico) and other essays.
Infinite Points of Time: Morningstar Chronicles by Pam Hanna
Open Land Movement and Pam's Chronicle
The Next Morningstar - New Mexico Installment

Steven Stine aka Friar Tuck., co-founder of The Sacred Order of the Morning Star, and Prior Pasttime
Bishop & Peggy Saltzman, Tie Dye Guys